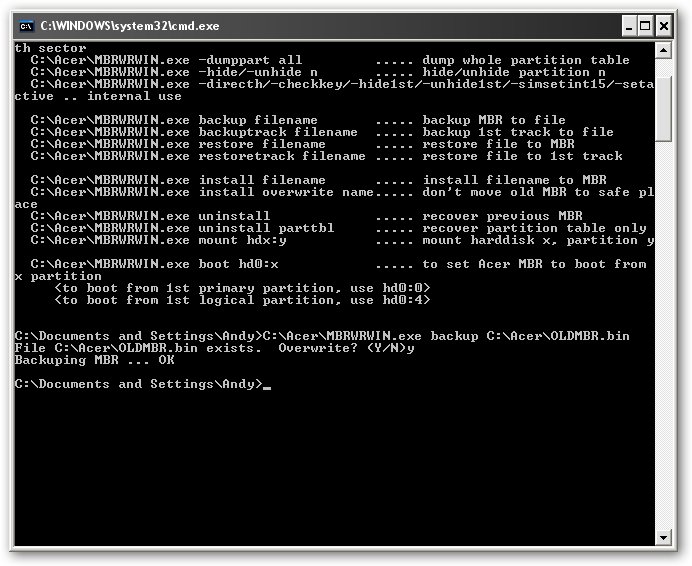 This is a common problem for those who have installed a different OS on an Acer Aspire One.
Often, the new OS is installed without wiping out the original recovery partition. But the new OS can't see the recovery partition and therefore, pressing ALT F10 doesn't boot you into it. This can be fixed. And it's not hard.
The usual reason ALT F10 doesn't work is because the original boot record was overwritten when you (or your friend) installed Win 7 (or another OS). You can fix that.
Instructions are here: http://aspiregemstone.blogspot.com/2009/02/how-to-activate-acer-hidden-partition.html
Rtmbr.bin (The name of these two files can be different sometimes) When localized open a command prompt windows as an administrator and enter this command "mbrwrdos.exe install rtmbr.bin", to install the Acer MBR. Restart and open a session with an administrator account, you should be able to navigate to the PQservice partition. Seek these two files mbrwrdos.exe and rtmbr.bin once localised open a command prompt and launch this command mbrwrdos.exe install rtmbr.bin, this will install the Acer MBR.
Mbrwrwin.exe E Rtmbr.bin Download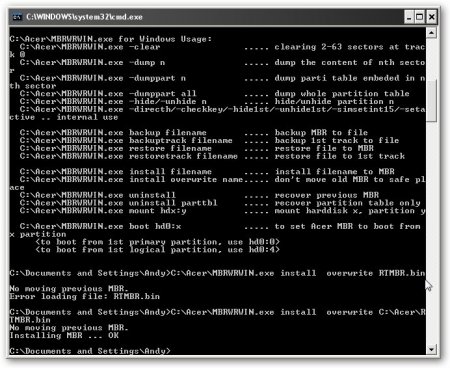 Mbrwrdos.exe Install Rtmbr.bin
If you have any problems with those instructions, read through the comments on that page. Your problem has probably been solved.
Essentially, what you need to do is to use a program that lets you see and edit the hidden partitions on your hard drive, and do a tiny bit of editing to make it so the current OS can see the recovery partition and to make the recovery partition active. (When done, you may need to use the same program and go in and make the OS active so that the computer will boot the OS and not into the recovery partition.)